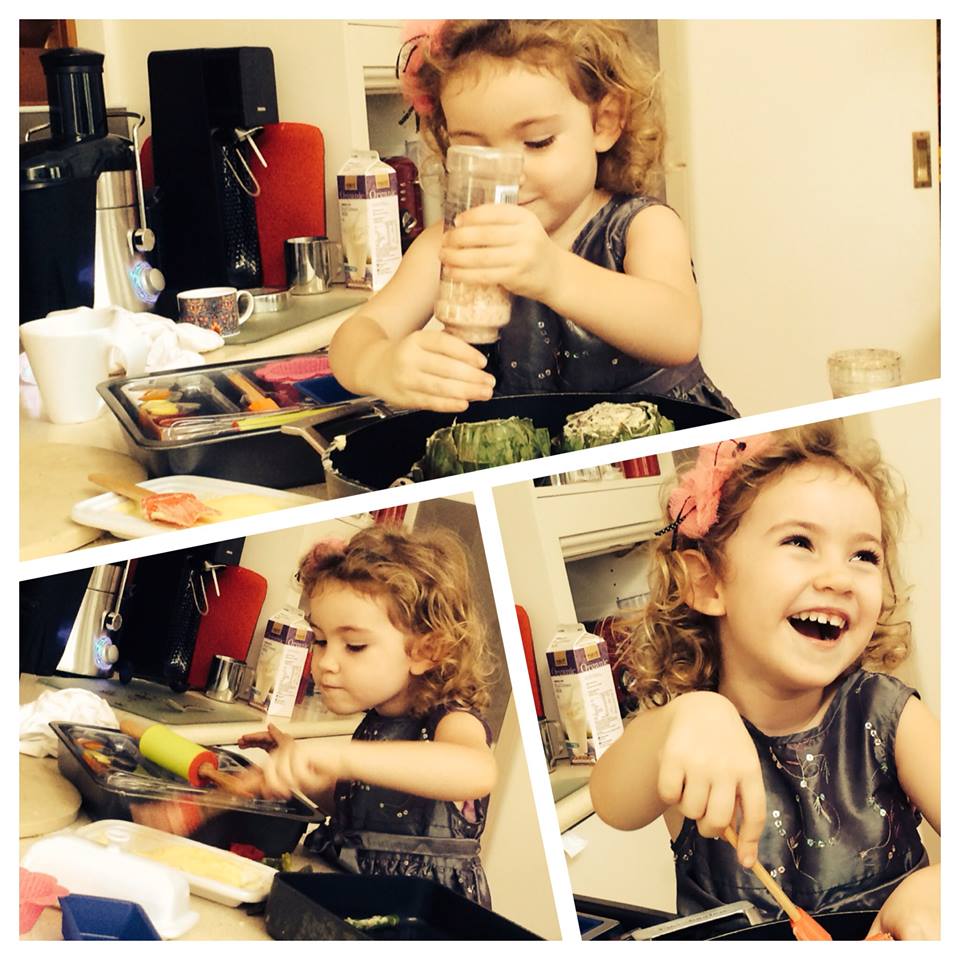 There's nothing quite like mum's cooking, and children often get used to what they know. (And even if your child is a fussy eater and you are convinced they eat nothing you make you may be surprised by how attached to your cooking or feeding style they are.)
If you are trying something new, or want to give our family dinners a try but are worried your kids won't eat it, I just wanted to put a few words of encouragement out there for you, the parents (mums and dads- or whoever is slaving away in the kitchen). Firstly our family plans are popular and are designed to be family and child friendly… but here are some extra tips and tricks to help the transition.
Repeated exposure works: research shows we have a preference for the familiar when it comes to our eating. So if they don't like it the first time, it doesn't mean they will never like it, it just means it might be a new experience.
Put your signature on it: if your kids love your cooking, they may discourage a solution that excludes it, so one solution for a no fuss win-win is to add "a bit of you to the mix". This might be in the way you plate up food, or it might be in a side dish you create: turn veggies into "mum's mashed veggies" or mushy peas, or make some of your famous guacamole or salsa to accompany the meal. Or you might add one of their favorite foods to the mix to "sweeten the deal", for example if they love pasta, serve some as a side with the casserole, or give them some extra corn on the cob or some baked beans on the side. More of what they love, less of what's new… and then gradually shift the balance.
Lead by example: eat with them and enjoy the luxury!
Eat to nourish! Tick. That's one less thing to worry about. We've taken care of the planning and cooking for you. Bon Appetit!
Give it a fabulous name: I have a four year old and she loves it when I give food interesting or fun names or I arrange food into shapes on her plate. "Lovely heart shaped Prawn Risotto with Green Pearls tonight! Dinner fit for a mermaid!"
Add your own seasoning. We deliberately don't add salt to our cooking or artificial flavors and colours etc. Feel free to "jooj" up the meals to your taste: add extra chili, add a sprinkle of Himilayan or sea salt, drizzle some olive oil on the greens, chop some fresh herbs into the salads and vegan dishes.
Get them involved. Get them heating, or serving or involved somehow so it feels like: "Wow! Now even I can make dinner!"
We love hearing from our families. We love that you care about their health and we love your input into creating new favorite meals… please keep it coming!
*Photo of my daughter Brooke taken by friend Myrna Widlend